There is one more chance to meet Cochin blogger friends. Yesterday (25.08.2015) it was airtel 4G bloggers preview cochin at cafe 17 kaloor. I Got a chance to experience the high speed Airtel 4G network. The speed was amazing and never before experienced this much speed in the mobile devices. We got a download speed of average 30Mbps while speed test with Ookla's Speed test. And one of us got 55Mbps download speed. And enjoyed average speed of 15Mbps while traveling towards Kakkanad area. let us see what will be the performance when more users use at the same time. Noticed that the download vs upload ratio is not proportional. See the sample outputs.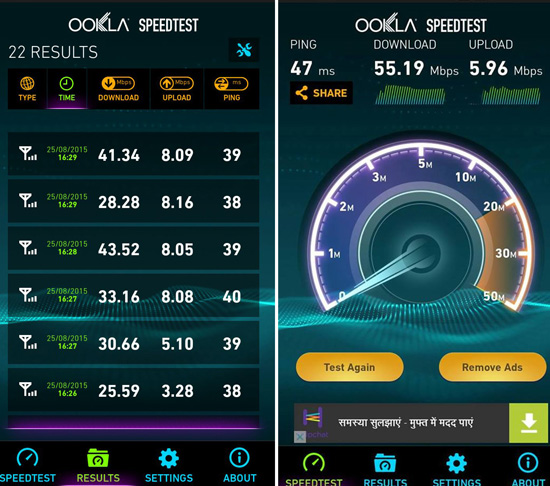 After few hours of testing, I have noticed that I used more than 2gb and the major part is used by speed test application. Always put an eye on you data usage because in this lightning speed, we might cross the data limits.
Thank you Airtel for giving an opportunity to test the Airtel 4G in the launching day itself.